Theatre District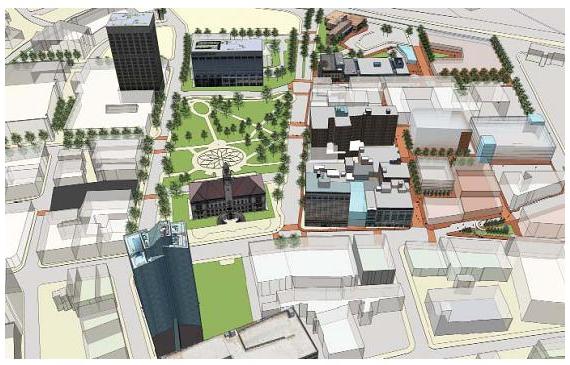 The Worcester City Council has recently approved the Downtown Worcester Theatre District Master Plan, a joint effort of the City of Worcester Executive Office of Economic Development and the Worcester Business Development Corporation (WBDC).
The plan's vision is to achieve an active, mixed-use, 18 hour neighborhood with significant institutional and residential growth supporting vibrant entertainment and cultural environment drawing residents, businesses, and visitors to Downtown Worcester.
Its primary goal is to create a district and sense of place within Downtown Worcester, and to identify buildings and sites that provide the primary transformation opportunities for institutional, housing, and entertainment/cultural uses, and the infrastructure improvements needed to support those uses.