2013 Performers
Enjoy ten weeks of dynamic entertainment, live every Thursday (no concert on Thursday, July 4th) all summer long at the Worcester Common Oval!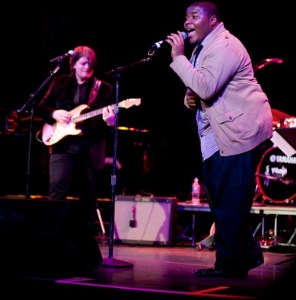 June 20: The Soul of a Man
Front man Demeyer Lauture sings the blues as this eight-piece band continues to captivate audiences around the United States and Canada. Come to the Worcester Common on June 20th to have Soul of a Man get you swaying to their sweet, sweet blues. Check them out
---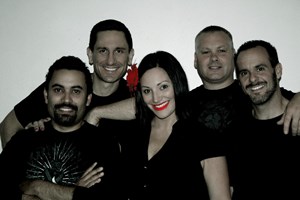 June 27: The Issues
The Issues are sure to have you packing the Common and jamming out to all of your Top 40 favorites. Rock out to covers of Gloria Gaynor's "I Will Survive," Guns 'n' Roses' "Welcome to the Jungle," No Doubt's "Don't Speak," and Neon Trees'"1983"all being sung flawlessly at the Oval. Check them out
---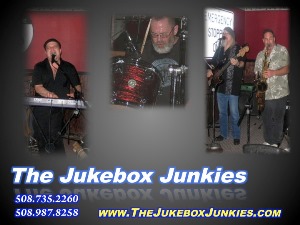 July 11: Jukebox Junkies
Playing new rock and pop songs, the Jukebox Junkies are a real asset to the Out to Lunch series. Coming to the historic Common the week after Independence Day, there's no better way to keep the July 4th party going than with an afternoon jam session with the Jukebox Junkies. Check them out
---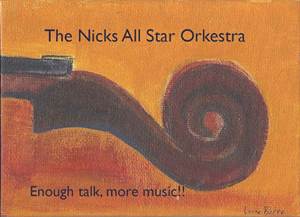 July 18: Nick's All Star Orkestra
The Nicks All Star Orkestra, like so many great bands before them, was formed so a group of excellent musicians who liked seeing each other and sharing music could find an excuse to get together more often. Focused primarily on the great standards of jazz, the Nicks All Star Orkestra relishes in up-tempo classics that puts a smile on the listeners' face and get the toes tapping.
---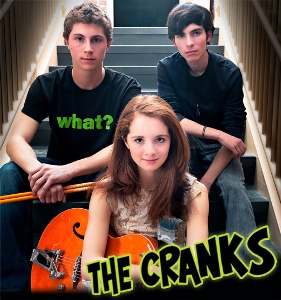 July 25: The Cranks
This young band led by lead vocalist, Haley Gowland combines the fast-paced, punk sound of The Pixies with undertones of Sublime. With soulful songwriting and excellent execution, The Cranks bring youth back to punk. Check them out
---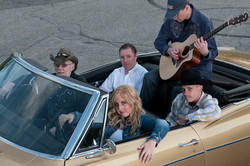 August 1: The Shana Stack Band
The Shana Stack band is the country act to get you on your feet and dancing! Shana Stack has been nominated for album of the year and band of the year at the Independent Country Music Awards, and the band opened for Reba and Sugarland and looks forward to a packed house as they open up for Rascal Flatts in August. Check them out
---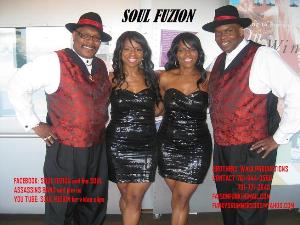 August 8: SoulFuzion
SoulFuzion & The Soul Assassins bring 40 years of musical experience to the table in their varied and skillfully rejuvenating set. With a list of over 100 songs ranging from R&B, to Soul, to Top 40, Old Skool, Funk and some Hip Hop and Rock & Roll, SoulFuzion is going to rock the Worcester Common so hard we won't be able to have another concert for a whole week afterwards. Check them out
---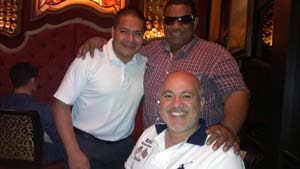 August 15: Grupo Fantasia
Angel Wagner and his band make up one of the most exciting, entertaining groups in Worcester. True masters of their craft, Grupo Fantasia knows all types of Latin music including merengue, salsa, Latin jazz, cumbia, bachata, and vallenato to get you moving. Check them out
---
August 22: Sweetback Sisters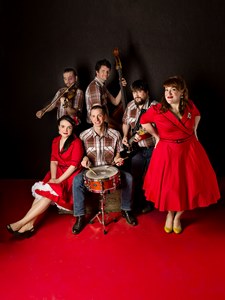 Country, swing, honky-tonk, and 50's music converge to make Sweetback Sisters, a four member band that will have you up on your feet! The Sweetback Sisters have it all; featuring two enchanting vocalists in Emily and Zora, alongside melodious guitars, down-south fiddling, the sweet twang of expertly, finger-picked guitar strings, drums, and bass. Check them out
---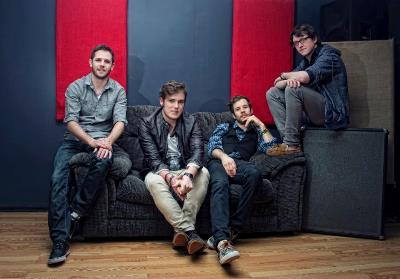 August 29: The Nemes
What better way to round out the summer on the Worcester Common Oval than with an unquestionably unique 4-piece, rock/folk. The Nemes have covered everything from MGMT to Taylor Swift, and with the three records they've produced on their own, they have nothing short of a cult following in the Boston area. Check them out