Worcester Common Oval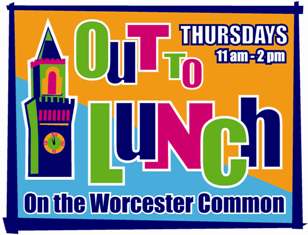 Thanks to everyone who made our 2014 Out to Lunch Concert Series & Farmers Market such a smashing success! Great eats, great beats, great treats!
Special thanks to our sponsors without whose support we couldn't host such a successful series!
Stay tuned for information coming soon regarding the opening of the Worcester Common Oval Public Skating rink!