Worcester Common Oval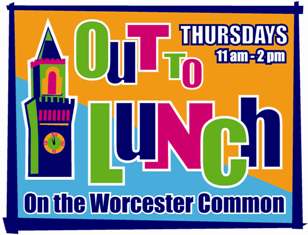 Thanks to everyone who made skating at the Worcester Common Oval such a smashing success for the second straight winter! The ice has melted and now it's time to turn up the heat!
The 2014 Out to Lunch Summer Concert Series & Farmers Market returns to the Worcester Common Oval - series will kick off on Thursday, June 19th - running for ten consecutive Thursdays through August 21st!
Every week will feature a dynamic line up of live entertainment, farmers market, food vendors, artisan vendors, demonstrations and more! Let's go Out to Lunch!