Cultural Calendar
Festival of Lights and Opening Night for Worcester Common Oval Skating Rink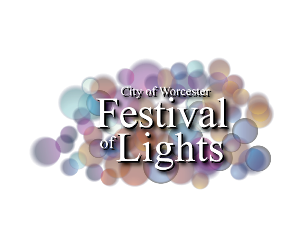 Holidays - Performance
Friday, November 30, 2012
5:00 PM-8:00 PM
Worcester Common Oval
455 Main Street
Worcester, MA 01608
Google Maps - MapQuest
Don't miss the City of Worcester's Annual Festival of Lights and official opening of the public ice skating rink at the Worcester Common Oval! Hosted by the City of Worcester, DCU Center, and the Worcester Cultural Coalition

Join Santa Claus and his merry elves for a fun-filled evening of holiday cheer and good, old-fashioned family-fun!

Choral performances by the Seven Hills Charter School Choir, Worcester Public Schools All-City Chorus, and Burncoat High School's Select Chorus (aka Quadrivium) Ceremonial first skate led by the Massachusetts Special Olympics Ice Skaters, along with Becker College Ice Hockey Team, North Star Figure Skating Club, Junior Sharks, Colonial Figure Skating Club, Inc. Professionals, and many others.
Figure Skating Exhibition featuring Professional Skaters from the Colonial Figure Skating Club, Inc.s 2013 New England Regional Champions and 2013 Eastern Sectional Competitors Open Skate to the Public from 6:308 P.M.

Make a Donation - Toys for Tots will be on site to collect new, unwrapped toys to distribute toys as Christmas gifts to children from Worcester.
Public Woo Card: Swipe your WOO Card for WOO points!

College Woo Card: Swipe your WOO Card for WOO points!
Suggested Audiences: Elders, Adult, College, High School, Middle School, Elementary, Preschool, Toddler
E-mail: bamfordc@worcesterma.gov
Phone: 508-799-1175

Last Modified: November 19, 2012 at 12:53 PM
Add/Suggest Event | Edit Your Events |
Powered by the Social Web - Bringing people together through Events, Places, & Common Interests
455 Main Street, 4th Floor, Worcester, MA 01608
Phone: 508-799-1400 ext. 2 · Fax: 508-799-1406 · info@worcestermass.org
Copyright © 2014 City of Worcester, Executive Office of Economic Development