Cultural Calendar
WOOphoria: An Evening of Old Fashioned Fun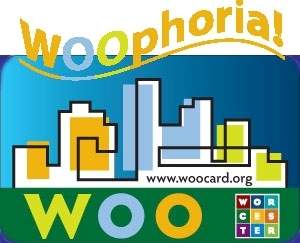 Art - Fair/Festival
Wednesday, November 14, 2012
5:30 PM-8:00 PM
Old Sturbridge Village
1 Old Sturbridge Village Road
Sturbridge, MA 01566
Google Maps - MapQuest
Join us for WOOphoria: An Evening of Old Fashioned Fun! Take a step back in time and enjoy an evening to kick off the holiday season... enjoy candle lit horse drawn carriage rides through the Village Center, a performance by the Old Sturbridge Village Singers providing a sneak peek at the Christmas by Candlelight program, enjoy the magic of Bob Olson portraying 19th century magician Richard Potter, take a curator's tour of the new A Child's World exhibit and OSV Clock Gallery, meet & mingle with a variety of WOO venues, light refreshmens provided by the Oliver Wight Tavern, cash bar, raffles & prizes and more! All ages welcome.

WOO Cards will be available for purchase at the door for just $15. WOO Card holders will also have the opportunity to purchase advance tickets to A Christmas by Candlelight at a deep discount!

RSVP requested to culture@worcestermass.org on/before November 9th.
Cost: FREE Admission for WOO Card holders & OSV Members
Public Woo Card: Free admission & swipe for Double WOO points!

College Woo Card: Free admission & swipe for Double WOO points!
Sponsored by: Worcester Cultural Coalition & WOO Card
Suggested Audiences: Elders, Adult, College, High School, Middle School, Elementary
E-mail: culture@worcestermass.org

Last Modified: October 29, 2012 at 10:42 AM
Add/Suggest Event | Edit Your Events |
Powered by the Social Web - Bringing people together through Events, Places, & Common Interests
455 Main Street, 4th Floor, Worcester, MA 01608
Phone: 508-799-1400 ext. 2 · Fax: 508-799-1406 · info@worcestermass.org
Copyright © 2014 City of Worcester, Executive Office of Economic Development